Cancer Specialist in Delhi | Cancer Education
Hello! My name is Dr Vineet Govinda Gupta (MBBS, MD and DM AIIMS New Delhi, Gold Medalist) and I am a Medical Oncologist / Cancer Specialist in Delhi, India. This is my website and is intended to be of use to cancer patients, their caregivers, and their physicians.
Call/Whatsapp: +919013812875
What does "Medical Oncologist" mean?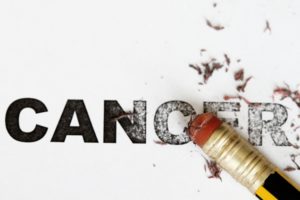 The word "Oncologist" refers to doctors with specialized expertise in the treatment of cancer. As cancer specialists, we are your partners and friends in the battle against cancer. Medical Oncologists are doctors who specialize in the systemic therapy of cancer. We try to ensure that cancer is either permanently cured or controlled for as long as possible using treatments that have maximum benefit with minimum side-effects. Commonly used treatments in medical oncology include chemotherapy, targeted therapy, hormone therapy, and immunotherapy. You can learn more about these therapies by using various sections of this website.
If you (or your family member) has recently been diagnosed with cancer
First of all, don't panic! Cancer may be a devastating diagnosis but numerous treatment options exist. In fact, it is estimated that two-thirds of all cancers are potentially curable in the current era. Even those cancers which are incurable can often be controlled for long periods of time. At it's most basic, treatment of cancer encompasses three main modalities:
Surgery, to remove cancer from the body by operations
Systemic therapy, to control and eliminate cancer in the body using chemicals, hormones, immunotherapy etc
Radiation therapy, which uses beams of high energy to "burn" and destroy cancer cells
Your oncologist can help you navigate the complexity of treating your cancer. Please find information on various aspects of cancer care in the menu above. You can also use the search box.
If you wish to obtain additional information, please send me a free query using the form below.
Who am I?
My name is Dr Vineet Govinda Gupta and I am a Cancer Specialist based in Delhi NCR.  You can access my detailed resume (CV) on this page. If you are looking for the best Oncologist in Delhi then your search ends with me.
Why do I call myself the "Best" Cancer Specialist in Delhi?
While there are dozens of people who claim to be the best, I believe the word "best" can be distilled into two main ingredients:
Qualification and experience: I have received my entire training from AIIMS New Delhi, the apex medical institute in the country and the mecca of health education and world-class medical treatment in India. In fact, I was a member of this institution for more than 12 years. I have been awarded honors including AIIMS Gold Medal for best Medical Oncologist. In addition, I have been the recipient of numerous national and international awards. Further, I have published numerous research papers in top medical journals in the country and abroad. You can access my detailed resume (CV) on this page. 
Ethics and principles: While qualifications are important, I believe what is more important is the "why" and "how" of one's practice. Cancer is a extremely difficult diagnosis for any person and cancer treatment is often misunderstood, difficult, exhausting and expensive. Throughout my practice, I have always followed the principle of viewing my patients from a standpoint of "how would I treat my own family member?" Accordingly, I ensure that I always offer the best, most scientific, ethical and available medical care to my patients.
My goal is not just to be a doctor, but a partner and friend in need to my patients.
How to contact me
I am currently available for consultation at the following clinics, by appointment. To obtain an appointment, please call or whatsapp on +919013812875.
Karol Bagh Clinic/OPD
Timings: 6.30 PM to 9 PM, Monday to Saturday, by appointment only. For appointment, please call +919013812875 or 011-28712107.
Location: 4c/2, Above Lakshmi Vilas Bank, New Rohtak Road, Opposite Liberty Cinema, Karol Bagh, New Delhi – 110005
Nearest metro stations
Shastri Nagar (closest) – 5 minutes by auto/rickshaw
Karol Bagh/Jhandewalan – 15 minutes by auto/rickshaw
Nearest railway stations
New Delhi Sarai Rohilla – walking distance
New Delhi railway station – 20 minutes by cab
Nearest airport
New Delhi/Indira Gandhi Intl Airport – 1 hour by cab
I need more information about my cancer and its treatment…
This website is meant to be an informational resource. You can find information about various cancers and their treatment by using the search box or by using the menu on the top of this page.
Common queries include:
Many more additional topics are accessible using the menu above.
Free E-consultation with a Cancer Specialist In Delhi!
If you require answers to questions not answered on this website, you can obtain a free E-consultation by using the form below. You can also Email me at vineetgovindagupta@gmail.com or whatsapp on +919013812875