Immunotherapy for Cancer in Delhi NCR – Patient Education
Best immunotherapy for cancer in Delhi, Gurgaon, Faridabad, Noida, NCR. Dr Vineet Govinda Gupta is an AIIMS Gold Medallist medical oncologist practicing in Delhi NCR, formerly for more than 12 years at the apex medical institute of the country – AIIMS New Delhi. He has received several awards and published cancer research in cutting-edge international journals. Access world-class, scientific, ethical cancer immunotherapy in the heart of Delhi NCR. दिल्ली भारत में कैंसर इम्मुनोथेरपी
Call/Whatsapp: +919013812875
What is meant by "immunotherapy"?
Cancer Immunotherapy refers to use of the body's own immune system to fight cancer. Immune system refers to the natural defenses of the body against diseases. For instance, if a bacteria enters the blood stream, it is killed by cells from the Immune system.
Research has shown that the immune system plays a fundamental role in the control of cancer. The body's immune system patrols the body for any cancer cells and kills them if it finds them. If the immune system fails in its duty, cancer develops. However, the ability of the immune system to fight cancer can be "boosted" using various technologies. This field of anticancer therapy is called "cancer immunotherapy".
Cancer immunotherapy information – Video in hindi
What is the difference between cancer immunotherapy and chemotherapy?
Cancer is a condition where cells in the body start multiplying uncontrollably and gain the ability to grow and spread. Cancer can be treated in a number of ways – chemotherapy and immunotherapy are two different approaches to treating cancer.
Chemotherapy is the use of chemicals that kill rapidly dividing cells to attack cancer. Since cancer cells have the property of rapid division, this results in control of tumor.
Immunotherapy is the modification of the patient's own immune system to fight his own cancer. Thus, the ultimate mechanism of action in immunotherapy is to activate the immune system which does the actual tumor killing.
More information about chemotherapy
Is cancer immunotherapy an "new and experimental" therapy?
Not at all! In fact, some forms of cancer immunotherapy have been used for decades – a classical example is use of a bacteria (BCG) to treat bladder cancer by stimulating the body's immunity. This therapy is very old and still used today. Several targeted therapies also work by indirectly stimulating the body's immune system against cancer cells.
However, in recent years there has been an explosion of research in cancer immunotherapy and development of several new drugs (see below) with dramatic improvement seen in many cancers. The use of these therapies is supported by cutting-edge scientific research and are not considered "experimental" for many indications.
Can immunotherapy be given in every cancer?
Since many immunotherapy drugs are new, research is ongoing to exactly define which patients are likely to benefit the most from it. In some cancers, the role of immunotherapy is very well-established and often, better than chemotherapy. These include kidney cancer/RCC, lung cancer, breast cancer, liver cancer, esophagus cancer, urinary bladder cancer, head and neck cancer, melanoma (skin cancer), and some blood cancers.
In other cancers, the role of immunotherapy is established but it is mostly used after failure of other options. These include prostate cancer, stomach cancer, colon and rectal (intestinal) cancer, sarcomas and bone cancers.
In many other cancers, the data in favour of immunotherapy is optimistic but as of now not strong enough to recommend it routinely. An expert oncologist can help you decide if immunotherapy might be right for you.

How effective is immunotherapy?
In properly selected patients, immunotherapy is very effective, producing outcomes much superior to chemotherapy with much less toxicity. For example, in selected lung cancer patients, immunotherapy doubles the average survival with half the toxicity. You can see some trials of immunotherapy in lung cancer here.
Can immunotherapy
cure

metastatic (stage 4) cancers?

One interesting thing about immunotherapy is that a small percentage of stage 4 cancer patients can obtain very long lasting (durable) control of tumor. While the word "cure" may or may not be appropriate, research has shown that a subset of patients achieves excellent outcomes which cannot be obtained from any other therapy.

Analysis of lung cancer data presented recently shows that a subset of patients remain alive even beyond 5 years without further treatment. While the data in lung cancer is still early at the present time, evidence strongly indicates that a proportion of patients will achieve a long-term remissions that are maintained without treatment, a situation that basically means cure.
What are checkpoint inhibitors?
Checkpoint inhibitors are a novel class of cancer immunotherapy drugs. Immune checkpoints are signals that pass between immune cells and cancer cells that decide whether or not the immune system gets activated and kills the cancer cells.They are like gates that prevent immune cells from killing cancer cells.
Checkpoint inhibitors work by opening the gates and allow the immune cells to kill cancer cells. Some common checkpoint inhibitors include nivolumab (also known as Opdivo or Opdyta), pembrolizumab (also known as Keytruda), ipilimumab (also known as Yervoy) and atezolizumab (also known as Tecentriq).
More information is available here
Are checkpoint inhibitors available in Delhi/India?
Yes. Checkpoint inhibitors have recently become available in Delhi and India and immunotherapy for cancer in Delhi is a well established modality.
How are checkpoint inhibitors given?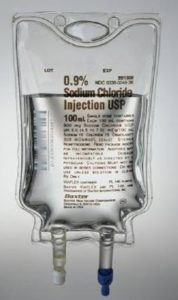 Checkpoint inhibitors are given as an intravenous injection, every two to three weeks, depending on the tumor and the indication.
Is any special tumor testing needed before immunotherapy?
It has been found that the benefits of immunotherapy are sometimes restricted to certain patients. Some tests can be performed on tumor tissue (biopsy specimen) which can determine how likely the patient is to benefit from immunotherapy. These are called "predictive tests". Some examples include:
PD-L1
TILs (Tumor-infiltrating lymphocytes)
TMB (Tumor Mutation Burden)
MSI (Microsattelite Instability)
Different tumors have different tests that need to be done. Your oncologist can help you decide which test is best for you.
Obtain a free E-consultation regarding predictive tests for immunotherapy
Is immunotherapy dangerous?
While immunotherapy can be very effective in treating cancer, it also has the risk of side effects. Since these drugs activate the immune system, normal organs may get damaged by excessive immune activation. Therefore, it is necessary to follow the oncologist's instructions very carefully while on immunotherapy, to be alert for any side effects and to follow the surveillance schedule very very carefully.
A detailed patient guide to immunotherapy side-effects is available here.
What is "pseudoprogression"?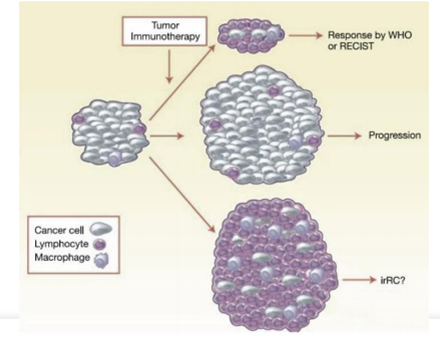 If you receive immunotherapy for cancer, it may happen sometimes that a CT/PET scan done after a few doses of immunotherapy shows that your tumor has actually increased in size. This may be one of two reasons. Sometimes, the tumor may not respond to the immunotherapy (in which case a change in therapy is needed) – this is called progression.
In 5-10% of patients, the tumor is actually responding to the immunotherapy, but it appears to be progressive in the scan due to the attack of immune cells. This is called "pseudoprogression". In these cases, often a subsequent scan shows decrease in the size of tumor without a change in therapy.
Are there any alternatives to immunotherapy in my cancer?
Yes! Numerous treatment options exist for cancer in the current era. You can read more about them in the various sections of my website. Some common alternatives to immunotherapy include chemotherapy, targeted therapy and hormone therapy.
What available options exist for immunotherapy for cancer in Delhi?
Delhi is one of the cities on the cutting edge of cancer treatment and several state-of-the-art cancer facilities are available here. Dr Vineet Govinda Gupta is a AIIMS Gold Medalist medical oncologist trained at the best institute in the country (AIIMS New Delhi) with expertise in all kinds of cancer therapies to ensure safe and effective cure of cancer at different stages. More details here.

I wish to learn more about cancer and its treatment options!
You can access more information using various sections of this website. Some common topics of interest are linked below. For other topics you can use the menu above or the search box. If you cannot find your topic of interest, you can send me a free E-consultation using the form below.
Free E-consultation with a cancer specialist in Delhi NCR
You can contact us using the form given below and we will respond shortly. You can also E-mail me at vineetgovindagupta@gmail.com